Dynasil Family of Companies
Dynasil, a multinational corporation headquartered in the US, is focused on cutting-edge research and commercial product development and sales. We serve our customer base through — Dynasil Fused Silica, Hilger Crystals, and Radiation Monitoring Devices (RMD).
Dynasil Announces Results of Tender Offer
Dynasil Fused Silica
Dynasil Fused Silica (DFS) is one of only four US-based authorized distributors of Corning HPFS® High Purity Fused Silica. As trusted fused silica experts since 1960, DFS has been providing synthetic fused silica, the world's purest glass, and fused quartz to enable next generation applications.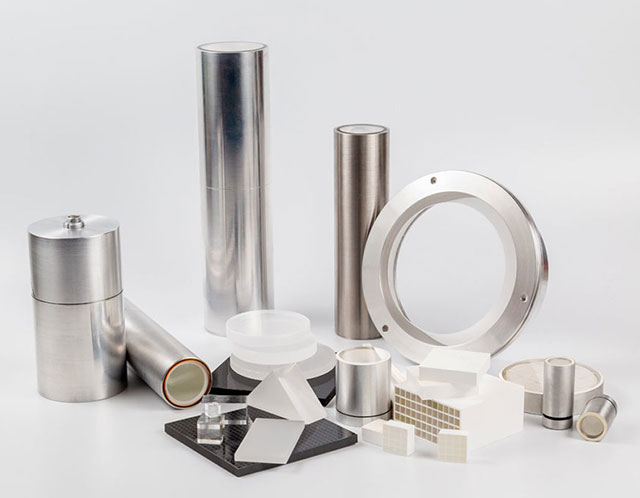 Hilger Crystals
Hilger Crystals has a well-established history and proven reputation for producing high-volume commercial-grade optical crystals for IR spectroscopy and scintillation crystals for state-of-the-art radiation detection. Hilger is known for its ability to grow synthetic crystals in large volumes – 2,000kgs/mo – to incredibly demanding specs.
RMD
Radiation Monitoring Devices (RMD), is recognized worldwide as a foremost expert in the fields of radiation detection, high-speed imaging, nuclear instrumentation, and non-destructive testing. Since 1974 RMD's mission has been to conduct world-class research and develop industry-leading commercial products.